The Axes have been an absolute delight to coach throughout the whole season, they have been; keen to learn, keen to do well and keen to improve – a complete dream! The season may not have ended how we had hoped, a league title, but the benefits of the season have far out-weighed that single terminal achievement. The team has been very well led by the skipper Max H who always leads from the front with both bat and ball…..not to mention his outstanding fielding. His tenure has taken us to second in the league, a county final and a potential further final in the Bath and District Youth League. A proud moment for me as I have worked with Max since he was a Year 4 when he started out as a mighty Cutlasses!
Max has been ably backed up by his two righthand men, Luke S and Jacob F, both of whom have been a consistent support. Luke has had another fantastic season with the bat and can often be devastating in his dismantling of poor bowling – he's not happy with just 4s! Jacob F has won the award of, 'Shot of the Season', this coming from the very first ball of the season! (An on-drive on the up – wow!) All three of the above have a very bright future as they leave the nest for the U15s next season. Good luck boys.
It's been a real delight to work with Louis M, Louis D and Max S again, all of whom, are former Cutlasses and the Beechen Cliff trio have also added to our team this season. The boys never moan, never dictate that they want to bat and bowl and are genuine team men, a quality which will serve them well in the future. Tom S, another former Cutlass has again gone about his business in a quiet and respectful manner, his leg spin is something he now needs to work on seriously as he turns it square – it would easily get his brother out!
I have also had the chance to work with some new boys. Fred S has been sensational with the bat, and again, like Luke S is destructive at his best, a free scoring Fred can win any game by himself. It was also a first meeting of 'The Metronome', Jamie G who has a very bright future with the ball. Imagine going a whole season and not bowling a wide, that is exactly what Jamie has done this season, a remarkable achievement for a Year 7! Luke W, is a certain future captain and very much in the Max H mould. He loves batting, bowling and fielding at extra cover. Like Max, he leads from the front and inspires the best of others. A product of the Grant Sheppard and Kenny James production line has seen George W bowl like lightening all season, even when under high stress George has kept his cool and delivered for the greater good of the team. Finally, I have had the chance to work with the four of the nicest boys in cricket; Alex VA, Sam S, Tom B and Alex M. All four have had a real impact on our team with both bat and ball, and again, have a really optimistic future within the game.
As ever, thanks to all of the parents for your unwavering support of me and the team. The communication channels have been excellent all year and because of this we have never been short or under prepared. Special thanks to Karl Stringer for scoring the majority of the games, a thankless task and something I really appreciate.
Well done Louis
Winter well,
Gunners
PS There's still more to come after our cup semi-final and hopefully tall tales of a cup win and of course the players of the year!
Player of the Year: Max Hooper
I would have loved to have awarded this to somebody else…….! But, could not look past our inspirational skipper who delivers with the ball for the majority of the time, the bat, most of the time and the fielding ALL of the time. Max's leadership skills, knowledge of the game, and passion to win is an motivation to others to reach the high standards he sets. Max's finest moment of the season came in the County Cup 20/20 Final against Taunton St Andrews where his bowling figure were 2/9 from 4 overs, a remarkable bowling display against some of Somerset's finest U13 batsmen.
Well done Max!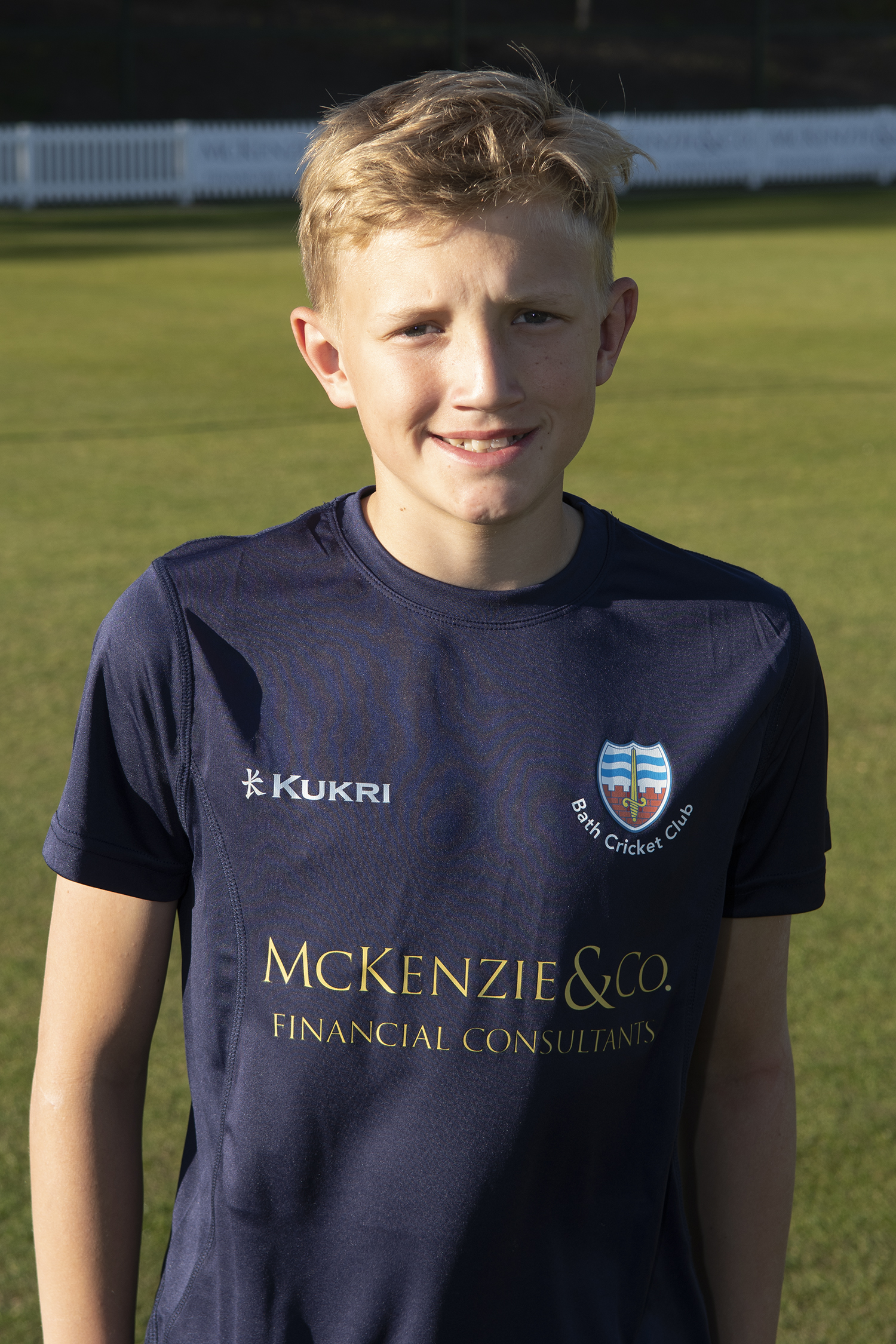 Most improved player: Louis MacTaggart
Louis' attitude to improve has been spot on this year, he often turns down an opportunity to bat as he wants to spend more time honing his technique and bowling skills. Louis bowls a naturally heavy ball, which at the start of the season was troubling batsmen 1 in 6. Due to the hard work and dedication Louis finished the season really strongly and was making the opposition play at least 5 of his balls on over.
If he continues to work hard, practises with real intensity he has all of the naturally attributes to be a 'nasty fatsy' for many years to come.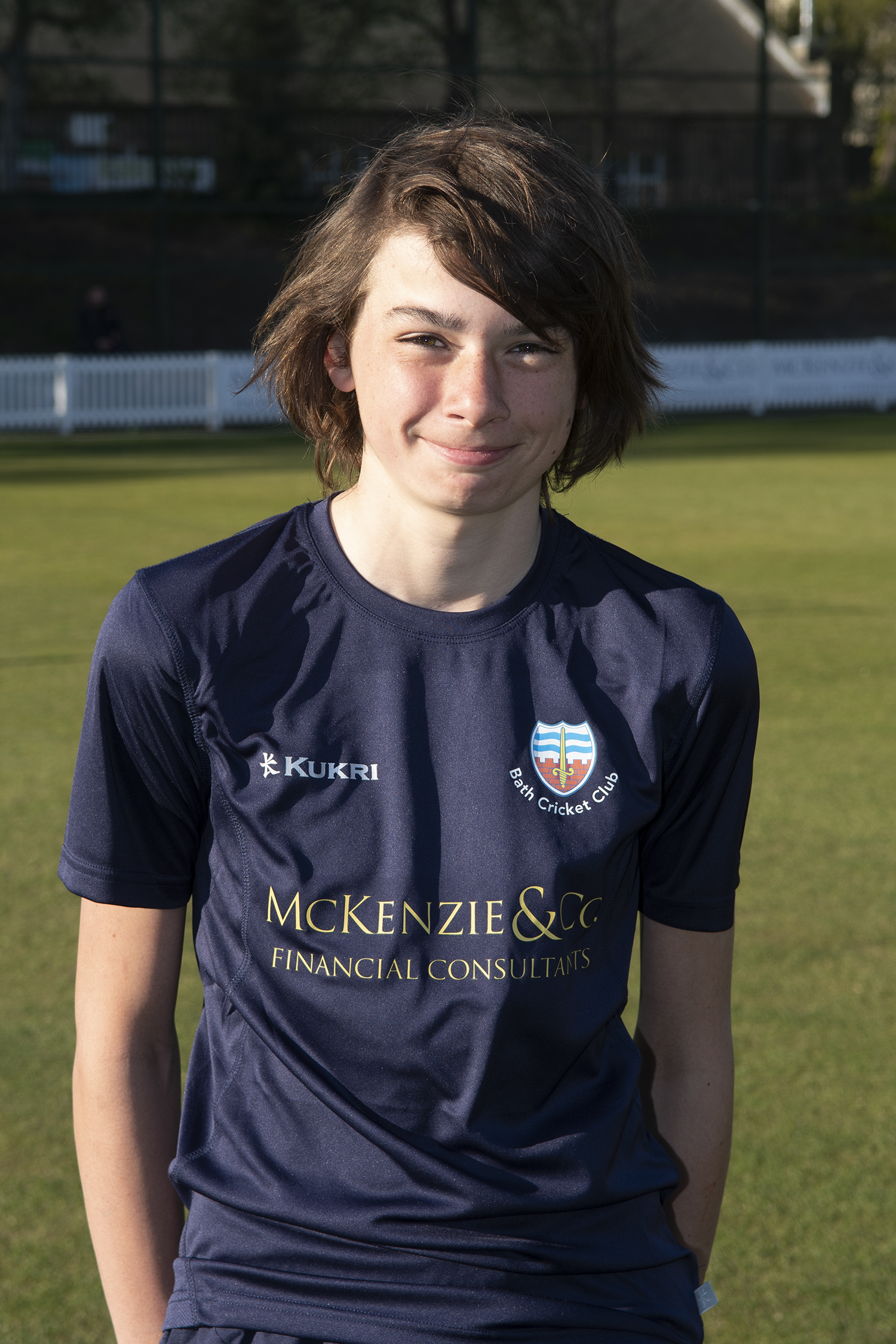 | Date | Opponents | Venue | Start | Comp | Result |
| --- | --- | --- | --- | --- | --- |
| Tue 27th Apr | Winsley | Away | 18:00 | BDYCL | Abandoned |
| Tue 4th May | Bath Scimitars | Brownsword Ground | 18:00 | BDYCL | Won |
| Tue 11th May | Corsham | Away | 18:00 | BDYCL | won by 8 wkts |
| Tue 18th May | Chippenham | Away | 18:00 | BDYCL | Cancelled |
| Sun 23rd May | Lansdown | Away | 13:30 | John Downey Trophy | Abandoned |
| Tue 25th May | Hinton Charterhouse | Brownsword Ground | 18:00 | BDYCL | |
| Tue 8th Jun | Winsley | Brownsword Ground | 18:00 | BDYCL | won by 2 wkts |
| Thu 10th Jun | Lansdown | KES Bathampton | 18:00 | BDYCL Cup | won by 80 runs |
| Thu 17th Jun | Weston-Super-Mare | Brownsword Ground | 18:00 | National Cup | Won |
| Tue 22nd Jun | Chippenham | Brownsword Ground | 18:00 | BDYCL | Won by wkts |
| Mon 28th Jun | Bath Scimitars | KES Bathampton | 18:00 | BDYCL | Won by 7 wkts |
| Sun 4th Jul | Taunton St Andrews | North Parade | 11:00 | National Cup | lost by 42 runs |
| Tue 6th Jul | Corsham | Brownsword Ground | 18:00 | BDYCL | won by7 wkts |
| Tue 13th Jul | Hinton Charterhouse | Away | 18:00 | BDYCL | |