Match reports 16/17 July
19 July 2022
Bath CC 1st XI v Taunton St Andrews 1st XI
Bath 1st XI continued their unbeaten run in the league this season, with a 99-run victory over Taunton St Andrews 1st XI at North Parade on Saturday. Electing to bat first on another scorching day, the Bath middle order once again fired after losing their first two wickets with just 24 on the board. This time it was down to Ben Wells, who hit a majestic 146 including 15 fours and seven sixes, and Sam Young, who hit a run a ball 78. Tim Rouse (34*) and Harry Ellison (33*) then powered the innings forward to close on 338-5 from their 50 overs, with Ellison's 33 coming off just 13 balls.
Although opener, Stephen Tinnion was removed early off the bowling of Paul Muchall, Taunton St Andrews' batters really started to build some important partnerships, with Steven Jenkins (40), Joshua Thomas (85) and George Thomas (44) all making important contributions. But Brad Porteous' 3-33 off nine overs and the return of Muchall to bowl Thomas for 85 put the Bath side on top. Taunton St Andrews never really recovered and were eventually bowled out for 239 in the 47th over, still 99 runs adrift. Paul Muchall bowled well, picking up 4-44. Bath are 33 points clear of Potterne at the top of Premier One after this win.
Bath CC 2nd XI v Old Bristolians Westbury CC 1st XI
Bath 2nds got back to winning ways this week, with a seven-wicket victory over Old Bristolians Westbury. After stand-in skipper, Will Arney won the toss and elected to field, the Old Bristolians openers got off to a solid start – putting on 40 for the first wicket, and Bath then took regular wickets throughout the Old Bristolians innings as captain, Finlay Yates (41) was the only batter to pass 40. The Old Bristolians innings came to a close when they were bowled out with just one ball left for an under par, 188. Bath seam bowlers, Matthew Cadywould (4-53) and David Ford (3-40) were the main wicket takers. Although Bath had lost their openers with only 32 on the board, number three, Harry Scowen scored a fine and positive knock of 101 not out with Alain Hewitt (43*) to take the 2nds to a convincing seven wicket victory in just the 33rd over. Scowen hit 15 fours, with his hundred coming off just 84 balls.
Bath CC 3rd XI v Clevedon CC 2nd XI
Bath CC 3rds travelled to Clevedon on Saturday to take on Clevedon 2nds in the First Division of the Bristol & District league. Richard Pandya, Bath's skipper for this game won the toss and elected to bat first. The Bath openers made a good start, putting on 45 before Toby Eayres was trapped in front for 21. Fellow opener, Richard Pandya (70), then found able support from Innes Pierce (23), Jack Hewish (56) and number six, Daniel Hope (23) to post 223-9 from their 40 overs. Despite losing their first wicket with only 33 on the board, Clevedon's reply was a positive and consistent one with double figure contributions coming from six out of there top seven, with John Batchelor top scoring with 58 off 69 balls. The Clevedon side cruised over the finishing line with five wickets down (226-5) to win the match.
Bath CC 4th XI v Long Ashton CC 1st XI
Bath 4th XI played hosts at the Brownsword ground to Long Ashton's 1st XI. After electing to bat first, Bath lost regular wickets before skipper, Jonathan Green steadied the ship, hitting 55 not out to help post an under par, 148-9 off Bath's 40 overs. Long Ashton made short work of chasing down the Bath total, with all of the top three scoring more than 20 to contribute to an eight-wicket win, by passing the Bath total in just the 22nd over.
Bath CC Wanderers 2nd XI v Golden Hill CC Women's 1st XI
Bath Wanderers 2nd XI travelled to Bristol on Sunday to play Golden Hill CC Women's 1st XI. Skipper, Jan Godman won the toss and elected to bat but with regular wickets falling throughout the Wanderers' innings, the Bath side was all out for 105 from just 23 overs. Golden Hill's reply was built around an opening stand of 51 from Emma Hunter (26) and Krithika Karthik (32*), and when their partnership was broken, the Bristol side only lost another three wickets to pass the Wanderers total in the 29th over with six wickets still in hand. Despite this loss, the Wanderers 2nd XI remain mid table in the Women 35 overs league.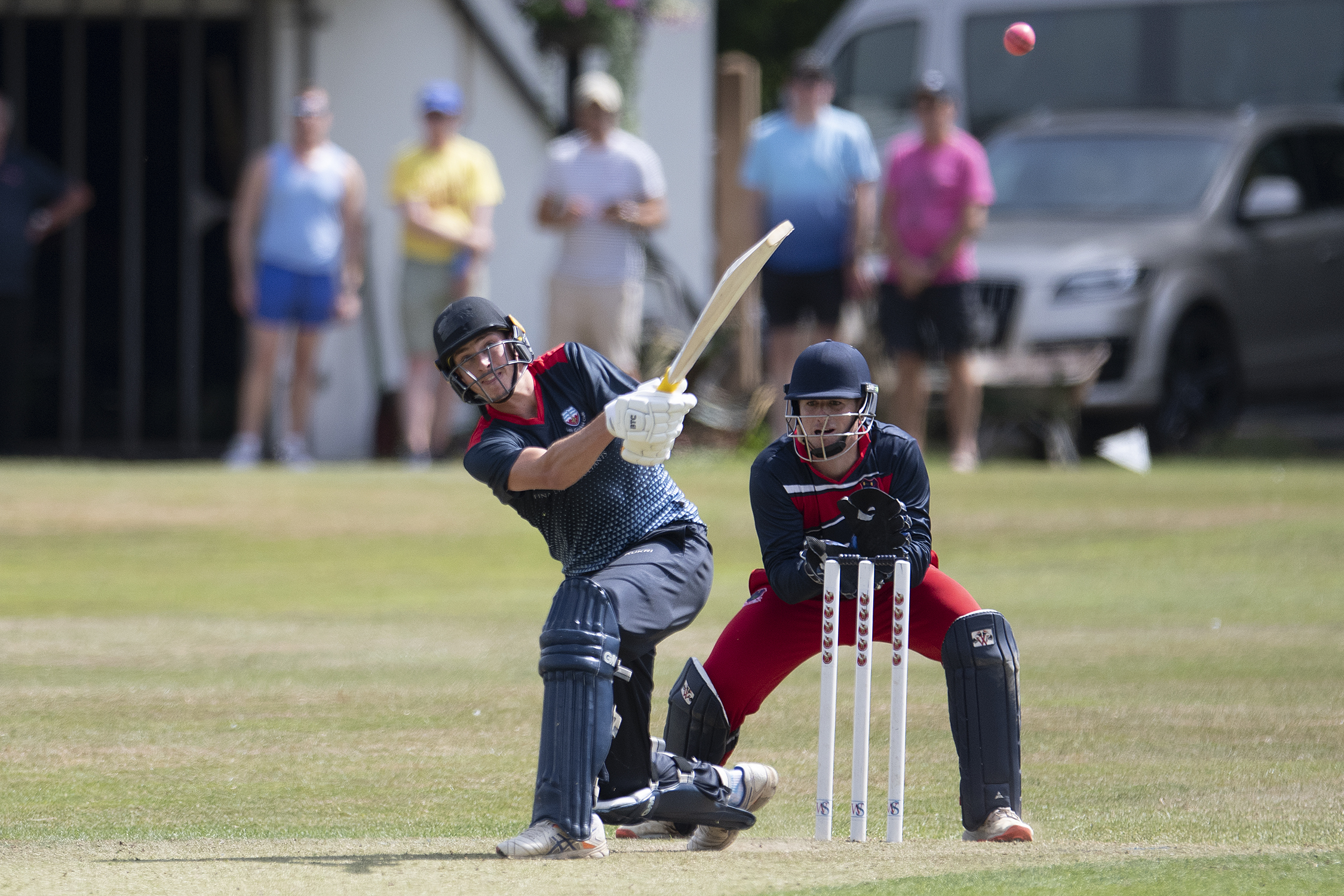 Bath CC 1st XI v Bristol CC 1st XI – WEPL T20 Cup (Semi-Final)
Bath 1st XI lost to Bristol CC 1st XI in their WEPL T20 Cup Semi Final on Sunday. Winning the toss and electing to bat, Bath's innings never quite fired, losing regular wickets with 30 from number six, Harry Hankins the top score in Bath's under par 113-8. Despite taking two early wickets to leave Bristol 28-2, the batters then made light work of the chase as opener Nic Halstead Cleak hit 60 not out off just 44 balls, and Louie Shaw 37 not out off 33 balls, to take their side to victory – winning by eight wickets in the 16th over.