Bath CC Cricketers Shine on County tour to Sri Lanka
23 March 2022
Bath CC Cricketers Shine on County tour
to Sri Lanka
Cricketers from Saint Gregory's and Beechen Cliff pick up Best Bowler Awards…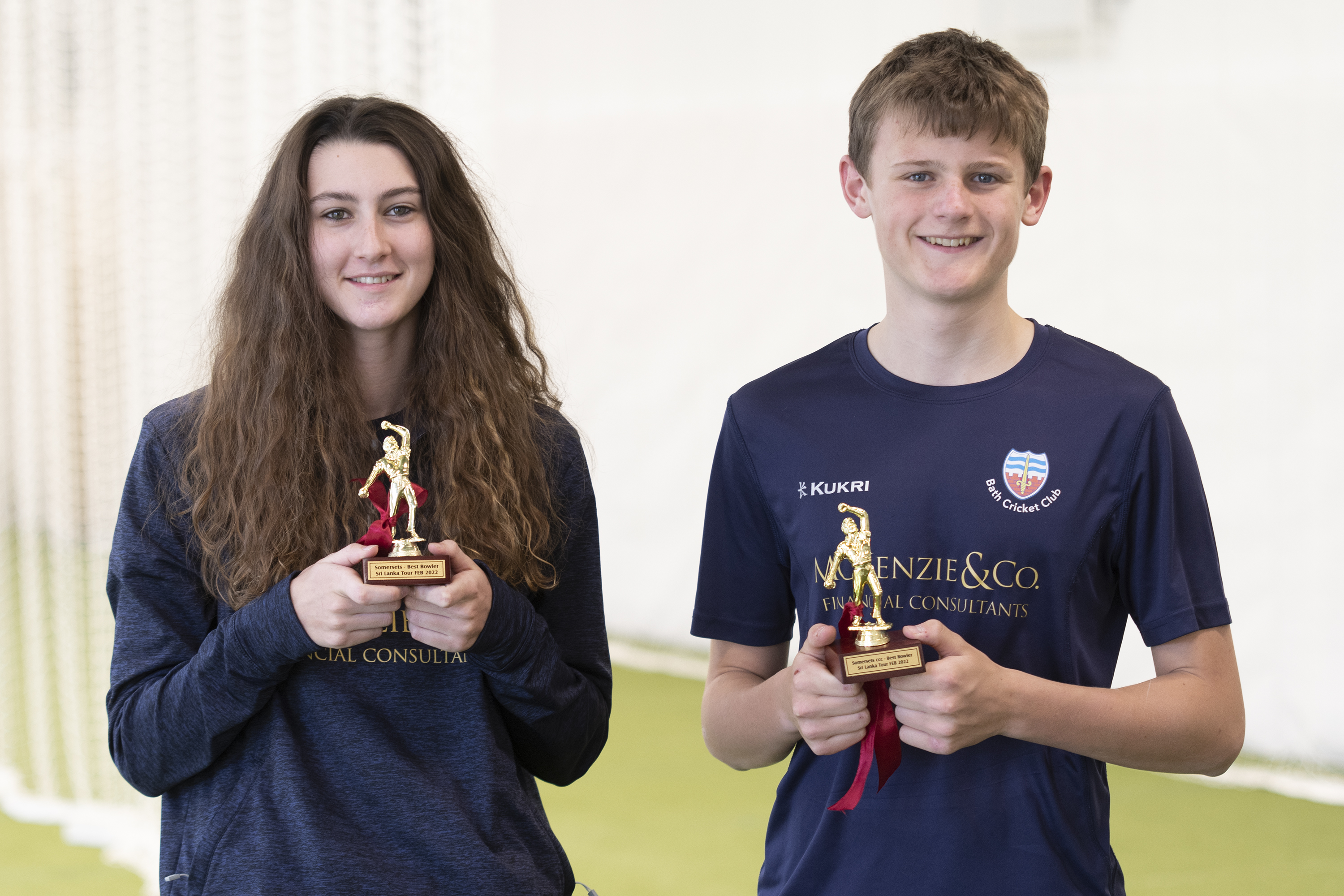 Bath CC young cricketers, Evie Dixon and Joe Heywood have just returned from a successful Somerset Cricket Pathway tour to Sri Lanka – where both players picked up the Best Bowler of the Tour Award for their respective teams, the Somerset Girls Under 18's team and the Somerset Boys Under 15's team.
Five Bath CC cricketers flew from Heathrow to Kandy on 16th February 2022 for a 13-day trip which saw them train and play five matches in Kandy, Colombo, and Galle. Across the three matches that Evie Dixon from Saint Gregory's Catholic College played, she took nine wickets, with best bowling figures of 5-32 against Dewapathiraja Girls. Joe Heywood from Beechen Cliff School also took nine wickets on the tour with best bowling figures of 4-17 against Trinity College Old Boys at the P Sara Stadium in Colombo.
The three other tourists were also hugely successful with Freda Cory (Haysfield School) taking 3-14 in the County's second match, Rose Turner (King Edwards School) taking 2-26 in the County's third match, and Genevieve Donaldson (Ralph Allen School) scoring 40 retired in the same match.
Evie Dixon from Saint Gregory's Catholic College said:
"I really enjoyed playing at the international stadiums and meeting the Sri Lankan players. The training we did in advance of the tour really helped my performances on the field. Fran Wilson encouraged me to bowl more from around the wicket, and as there were a lot of left-handed Sri Lankan batters, it worked so well for me! Doing lots of sightseeing and experiencing the Sri Lankan culture - whilst playing competitive cricket - was an enjoyable and memorable experience."
Joe Heywood from Beechen Cliff School said:
"This trip was a truly wonderful once in a lifetime experience. I really enjoyed spending time with my teammates, playing some amazing games of cricket against challenging opposition at stunning grounds. It was rewarding to pick up the Best Bowling Award and receive the feedback that it wasn't just about the wickets I took and my economy rate, but also about my teamwork and game management during the matches."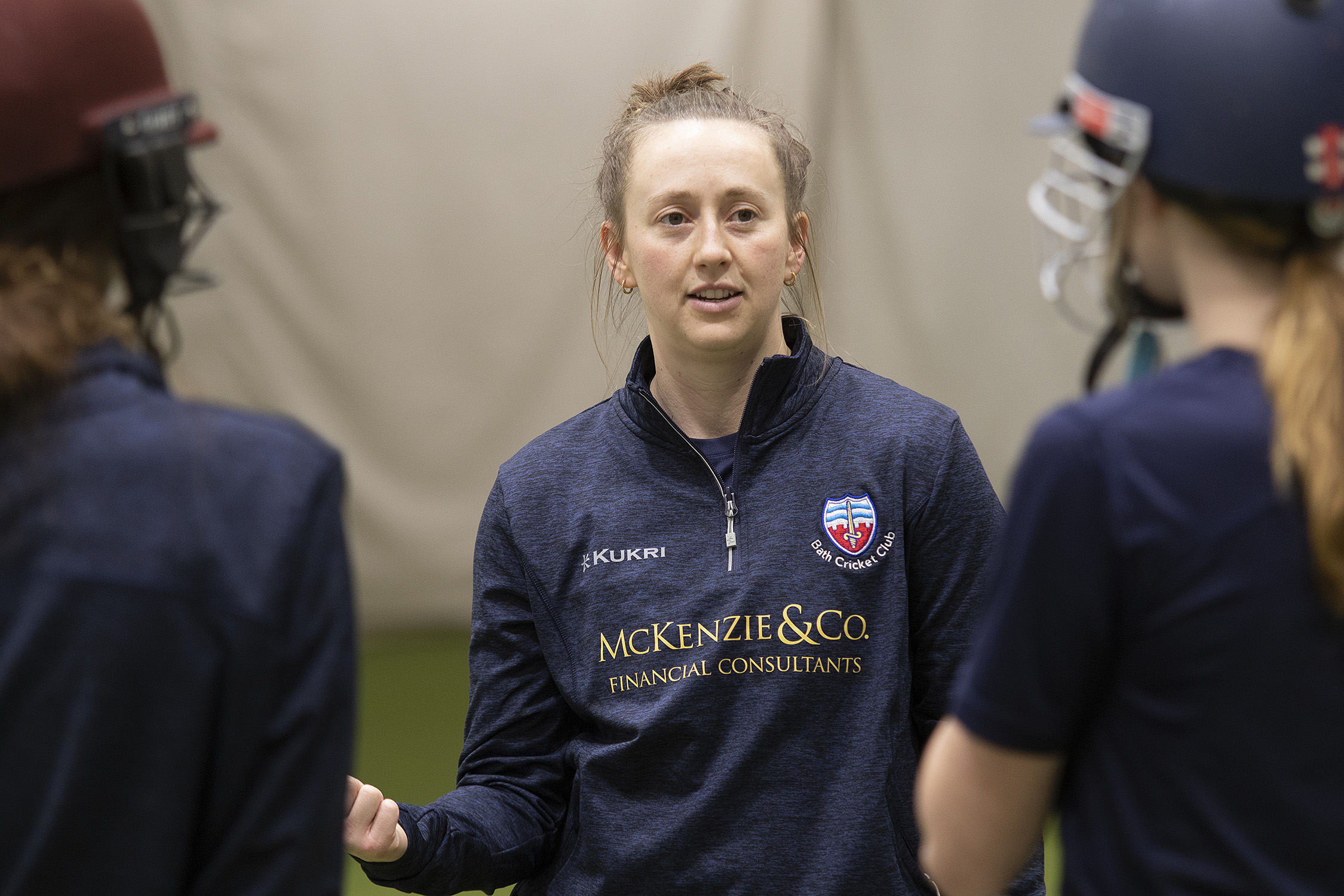 World cup winning cricketer, Fran Wilson, who coached the five tourists in advance of the tour, and travelled to Sri Lanka, said:
"Having the opportunity to play in the sub-continent is an amazing experience for any cricket player. Although the players were exposed to new challenges and put out of their comfort zone, it was great to see everyone taking these on and thriving. It was also rewarding to see that the preparation we did in advance of the tour really paid off for all the five Bath cricketers."
Bath CC's role in supporting the young tourists
With one of Bath Cricket Club's charitable objectives to advance the education of children and young people, the club contributed £2,000 towards the tour costs - shared amongst the five cricketers. The club also arranged for World Cup winning cricketer and Western Storm player, Fran Wilson to coach the five players in advance of the trip. Fran recently returned to Bath CC to support the club in their coaching and to mentor two junior coaches throughout the year.
Jonathan Green, Head of Junior and Community Cricket at Bath CC, said:
"We're delighted for our five young cricketers – as they all put in notable performances for their County age group on very different pitches as temperatures soared towards 100 degrees! Picking up the Best Bowler of the Tour Award is also a great achievement for both Evie and Joe, and this experience will prepare them well for the season ahead."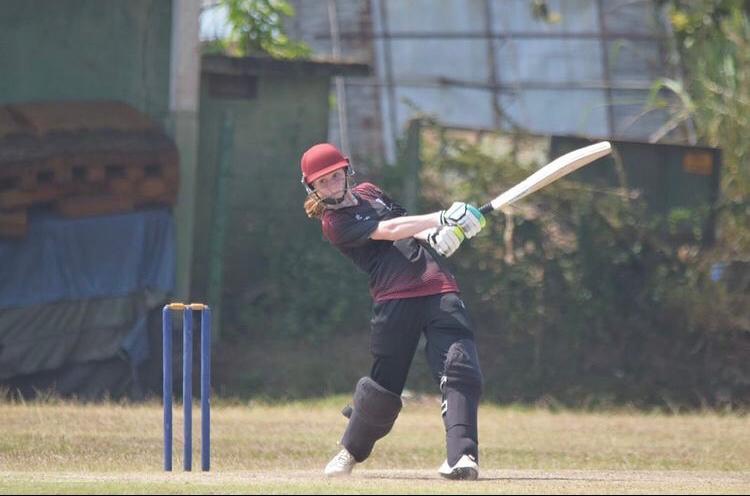 Commenting on the tour, Genevieve Donaldson from Ralph Allen School concluded:
"The tour was amazing. I've never been somewhere as beautiful as Sri Lanka and it was great to see the difference in lifestyles. Playing cricket in a completely new environment was a totally surreal experience for me which I think allowed me to come back as a much more confident batter than before I left. The biggest challenge out there was the heat, especially once you'd batted for a while. However, the heat was definitely better than the rain in England!"