Five young cricketers receive support from Bath CC for county tour to Sri Lanka
10 February 2022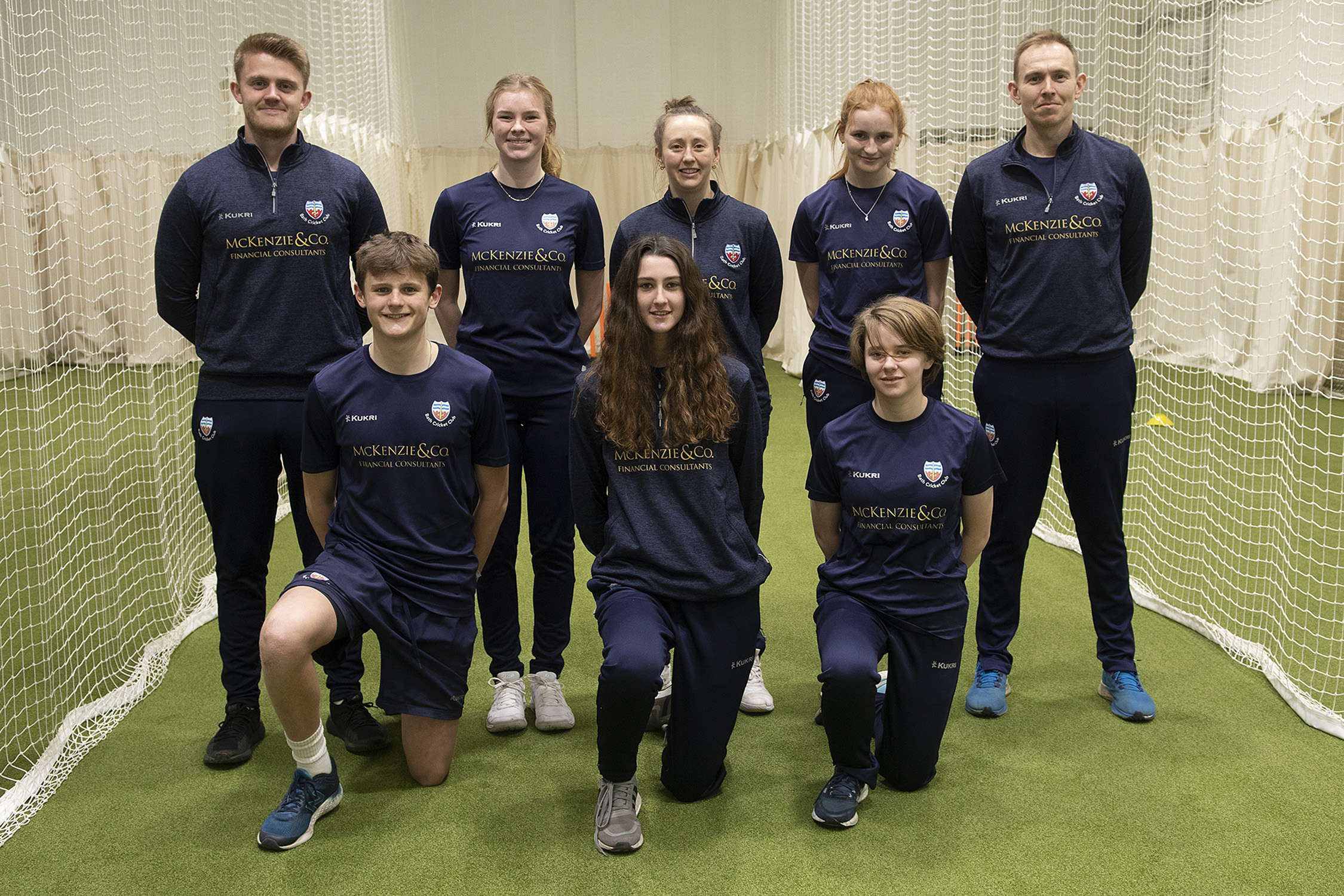 Cricketers from Haysfield, Saint Gregory's, Ralph Allen, Kind Edwards, and Beechen Cliff set to fly to Sri Lanka on 16th February to represent County…
Five young Bath CC cricketers, who have all represented Somerset at county age group level, have been selected by the Somerset Cricket Pathway to tour Sri Lanka this month. To assist with tour costs, we have contributed £2,000 shared amongst the five cricketers.
The cricketers will fly from Heathrow to Kandy on 16th February 2022 for a 13-day trip which will see them train and play five matches in Kandy, Colombo, and Galle.
The five cricketers selected include four girls who will be representing the Somerset Girls Under 18's team – Evie Dixon (Saint Gregory's Catholic College), Rose Turner (King Edwards School), Genevieve Donaldson (Ralph Allen School), and Freda Cory (Haysfield School). Joe Heywood from Beechen Cliff School will be representing the Somerset Boys Under 15's team on the tour.
Bath CC Coaches – in Sri Lanka
Two of our coaches will also be touring Sri Lanka this month to coach and support County age group sides. World Cup winning cricketer and Western Storm player, Fran Wilson who has recently returned to us has been coaching the five players selected by Somerset in advance of the trip, and will also be travelling with the group to Sri Lanka. In addition, coach and player, Paul Muchall, who is a former Gloucestershire CCC & Durham CCC cricketer is taking a Gloucestershire Pathway U15 boys' team to Sri Lanka this month.
Fran Wilson, who plays for Western Storm, and will be touring with Somerset, said:
"It's so exciting to be working with the young players at Bath CC as they prepare for their pre-season tour of Sri Lanka. On the pitch, the players will be out of their comfort zone with mystery spinners and turning wickets, not to mention the heat and humidity. I hope that conversations about the tour and exposing the players before they travel, to some of the challenges they may face, will give them a great foundation to thrive."
Jonathan Green, Head of Junior and Community Cricket at Bath CC, said:
"We're delighted that five of our young talented cricketers have been given the opportunity to tour Sri Lanka with their County age-group squad. Experiencing different cultures whilst playing against opposition in conditions that they are not familiar with will help develop them, both as cricketers and as people."
Jonathan Green continued:
"With one of our charitable objectives being to advance the education of children and young people, we were eager to support the five players with a contribution towards their tour costs. The club has supported other players over the last 3-4 years, one of which was Tim Rouse who has been playing cricket at Bath since he was a junior and will be our 1st XI captain this season.
The last two years have severely impacted on opportunities to tour overseas, so we wish all the players well, with what is going to be an amazing experience both on and off the field."
Jon Heywood, father of Joe, said:
"Bath Cricket Club have always supported Joe on his cricketing journey towards this most exciting experience so far. There's no doubt the support and encouragement from the coaching team since day one with the Cutlasses, and opportunities through the TOPs programme have contributed towards his growth and ability.
This donation will help, going a long way to soften the blow of the Tour costs, again allowing us to continue to offer those extra opportunities to both of our children that would otherwise be denied, and for that we are grateful."
Fran Wilson, concluded:
"A huge part of the learning will be the exposure and unpredictability of playing somewhere far removed from the UK. Problem solving will be essential! The tour will be priceless in helping them develop their game. Sri Lanka was always my favourite on the touring calendar, the food, culture and time away from the cricket is so unique, it's a beautiful place to travel."