Ken Patterson 1932-2022
10 December 2022
It is with great sadness that we learnt of the passing of Hon Life Member and club legend Ken Patterson. Ken passed away shortly after his 90th birthday.
Ken was involved with Bath CC for decades and spent 21 years as 1st XI scorer and latterly scored for the 3rd XI well into his 80's. He loved cricket and golf and spent many hours either at North Parade or at Lansdown golf club.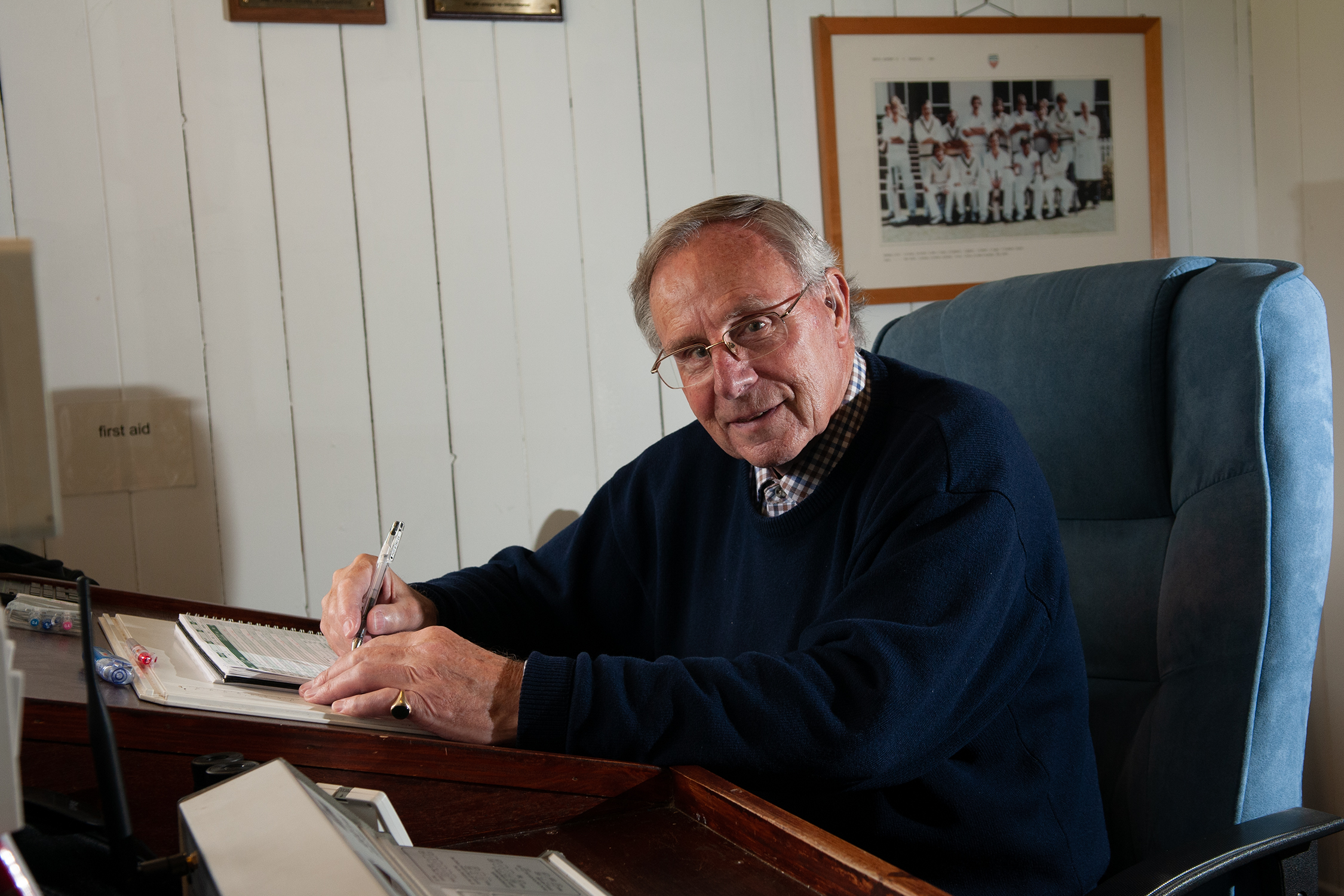 The photo above was taken in 2011 prior to Ken's last match as 1st XI scorer.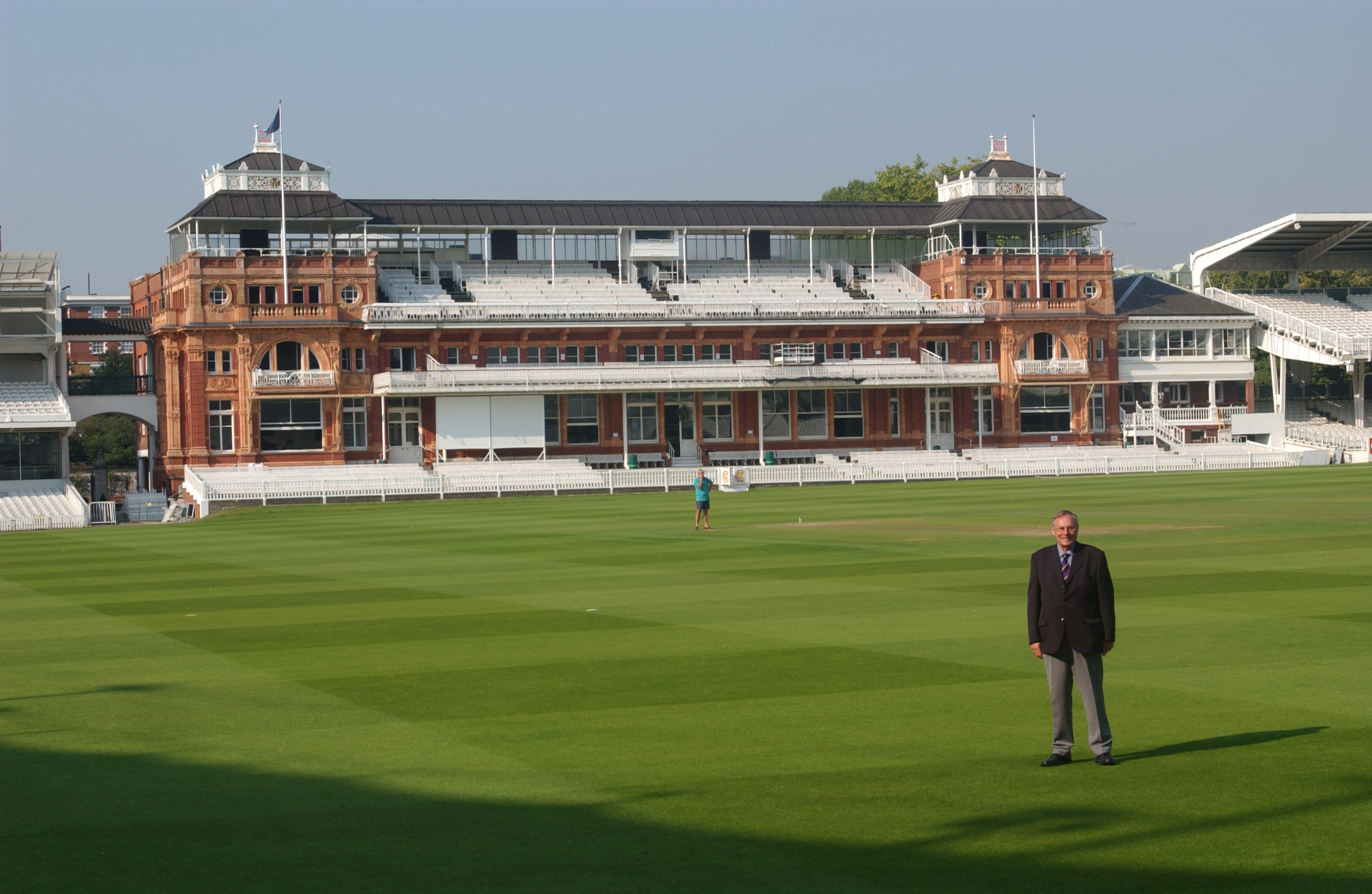 Ken before scoring at Lords in 2003
Ken wrote a piece for the Parade in Print magazine in 2011 and we are re-publishing below
View from the score box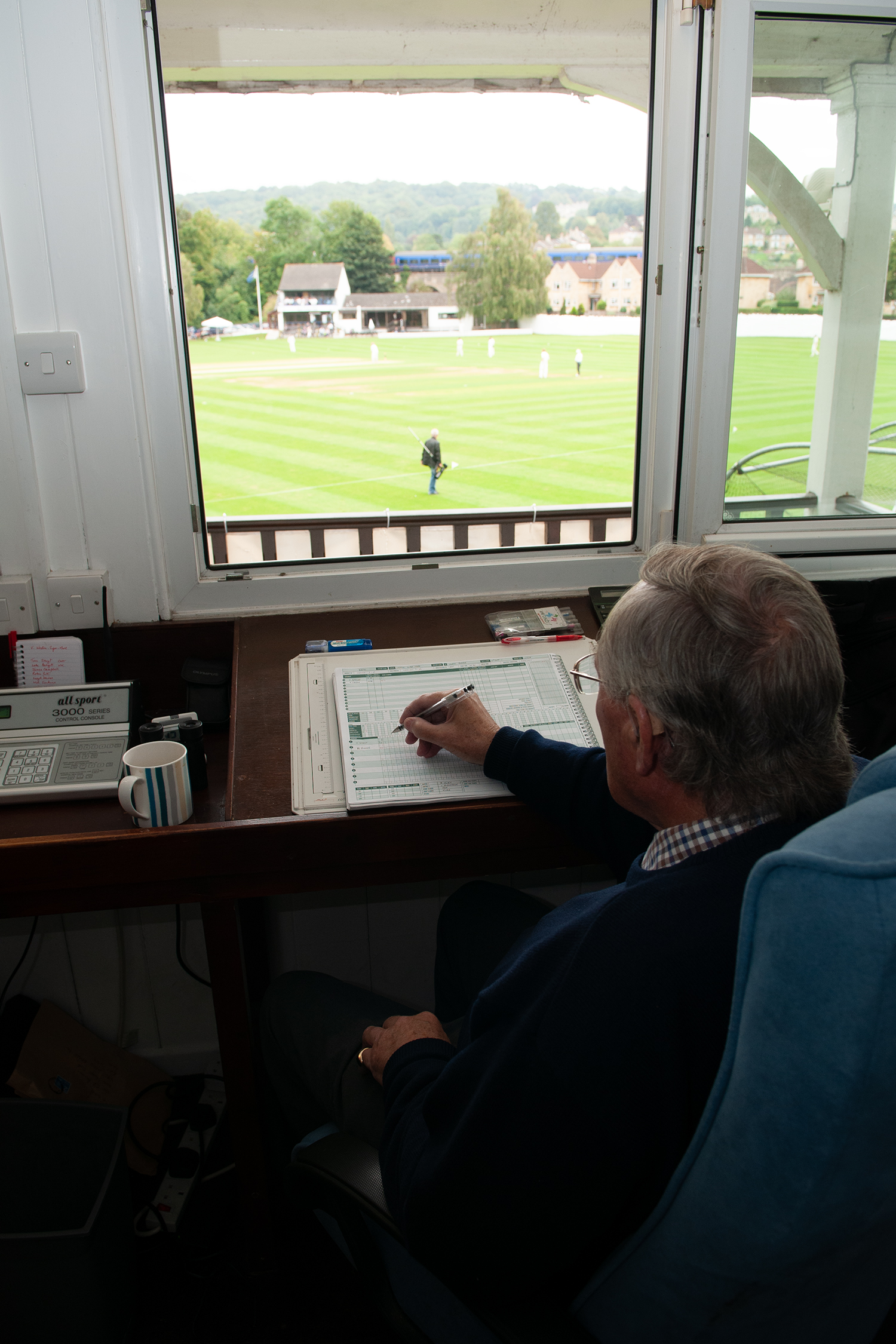 All good things have to come to an end. For the past 21 seasons I have enjoyed scoring for the first team, many of the midweek matches and some of the other sides in the club over that period. To score for the 1st XI requires a total commitment and I feel I can no longer meet this requirement. Unfortunately I've been struggling for some time with my health and find it difficult to manage a full first team game, particularly when it involves the longer distance away matches. However, I do hope to be able to offer my services to the 3rd team and will also continue to make myself available for midweek matches.
I joined as a non-playing member in 1978 when my office moved to Carpenter House and I took up a season ticket for the car park. This proved to be a good move since I often worked late and I was able to call in for a drink at the club on my way home. In 1991 I received a call from Mike Roch saying that their scorer had gone to university and asking if I'd be interested in doing the scoring at Chippenham with John Dixon as captain. The Chippenham scorer was very experienced and I soon realised that I was using a very basic system and needed some help. So I contacted Peggy Jeffery who had been a scorer for the Civil Service cricket team when I was captain. Peggy agreed to help and the rest is history. We shared this task until Peggy passed away in 2002. I spent most of the 1991 season observing the various scorers and the systems they used. Nearly all were different in some way and the only complete system was produced by Bill Frindle, the England scorer, who I had the pleasure of scoring with when Bath played the Lords Taveners. I did try this method of scoring but at the time found it too difficult. Finally I found the Slazanger score book which has a guide to scoring inside the front and back covers. Peggy and I adopted the system and have used it ever since. The scorebook is still available but now comes from China! Things have moved on and scoring programmes for laptops can now be purchased and many scorers now use them. But remember, an electrical supply is not always available in the scorebox! We're lucky and have the facilities and I hope whoever takes over goes down this road.
This season has seen the team successfully defend the title, but it's noticeable that several teams in the league are much stronger this year. Our top order has, on occasion, ignored this and been a little over confident, leaving the lower order to get the side out of trouble. The standard of cricket at Bath remains very high and as usual it has been a joy to watch the matches and try and keep up with the scoreboard.
On the positive side, the arrival of Harry Rouse and Will Jenkins bodes well for the future. The last time I saw such talented players at that age was Luke Sutton who played briefly for Bath while at Millfield School. Mike Smyth and Alex Muse have both had exceptional seasons and seem to have cemented themselves in the first team. Luke Padgett has also played a vital role behind the stumps taking some important and spectacular catches. Luke is a very worthy replacement for Steve Griffiths, who I must admit I have missed this year.
I would like to take this opportunity to thank Arthur Chapman for operating the scoreboard at North Parade for the first and second team. This is greatly appreciated and a tremendous help to the scorers. Also, I'd like to thank John Davies and Jess Maggs for scoring at Cardiff and Taunton St Andrews respectively when I wasn't able to travel.
Finally, I know I am going to miss my Saturdays at North Parade but I will always be there in spirit following the fortunes of the team.
Ken Patterson
The funeral will take place on Wednesday 21 December, 13.45, at Haycombe Crematorium and afterwards at Lansdown Golf Club. No flowers, any donations to Dementia UK.