Western Storm select Bath CC trio for Emerging Player Programme
30 November 2022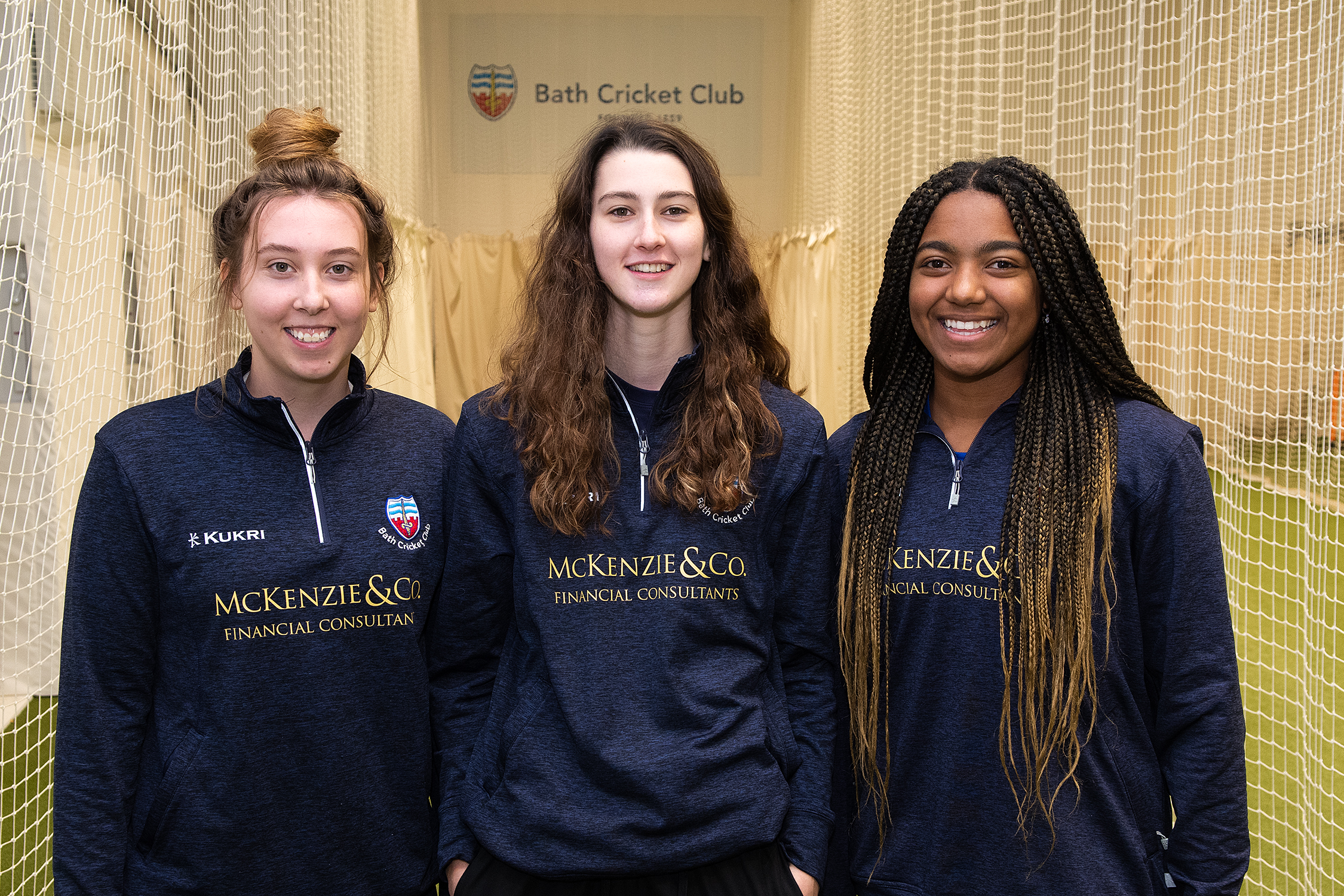 Western Storm, one of the six elite women's domestic cricket teams in England & Wales has selected three young cricketers from Bath Cricket Club to join their Emerging Player Programme (EPP), which comprises of players picked from women and girl's county cricket pathways across Wales, Somerset, Gloucestershire, Wiltshire, Cornwall, and Devon.
The three Bath young cricketers, Evie Dixon (Somerset), Ava Ojomoh (Somerset) and Emily Smith (Wiltshire) will join the EPP weekly hub sessions as well as some outdoor training sessions and match play opportunities in the summer months. The players will also receive a range of support services from Western Storm including Cricket Development, Sports Psychology and a Strength and Conditioning Programme.
All three players have already represented Bath at a senior level. Ava has represented the club since aged 11 and Evie has played in Bath's junior sides since aged 12. From the age of eight, Emily has played for Chippenham CC and has represented the Bath Wanderers senior ladies' team since 2019.
The Western Storm senior women's cricket squad include present England women's cricket captain, Heather Knight and World Cup winning cricketer, Fran Wilson – who played all her junior and youth cricket for Bath CC.
Jack Bradbury, Regional Talent Manager at Western Storm, said:
"The Emerging Player Programme is a further development in the new age of Women's Cricket in this country. It provides the best players in County Age Cricket the opportunity to be part of a regional programme and to develop under different coaches in the region with more access to provision that can help them to develop towards the dream of being a professional cricketer."
Jonathan Green, Head of Junior & Community Cricket at Bath Cricket Club said:
"We're delighted that three of our talented young women cricketers have been selected for this new Western Storm Emerging Player Programme. All three players have already represented Bath at a senior level, and they have not only shone for the club, but also for their respective counties. I'm sure the experience that they will pick up through being part of this programme, will set them all up well for a very successful 2023 season."
Evie Dixon said:
"I am really grateful for the opportunity and can't wait to get started. Women and girls' cricket is growing fast and it's an exciting time to be part of the Western Storm programme."
Ava Ojomoh said:
"Getting into the Western Storm EPP opens a gateway for more opportunities to develop my cricket skills at a higher level. I get to train with other talented players from across the country and it's taken me one step closer to reaching my full potential."
Emily Smith added:
"Having already played for Western Storm Academy, I'm really looking forward to the EPP to help improve my cricket and my first goal of getting into the full Academy on a regular basis. Having had a day of introduction to the EPP it looks really exciting, challenging and fun."